It goes without saying that the winter weather can be difficult for your residential roofing system as the conditions that are prevalent during the season can cause major wear and tear on your roof. Naturally, this brings a few problems to your roof and as a homeowner, it's important that you know what these issues are.
Here, Deschutes Roofing & Insulation, the pros to approach when you plan to have seamless gutters installed in your home, reveals five residential roofing issues that you need to look out for this winter.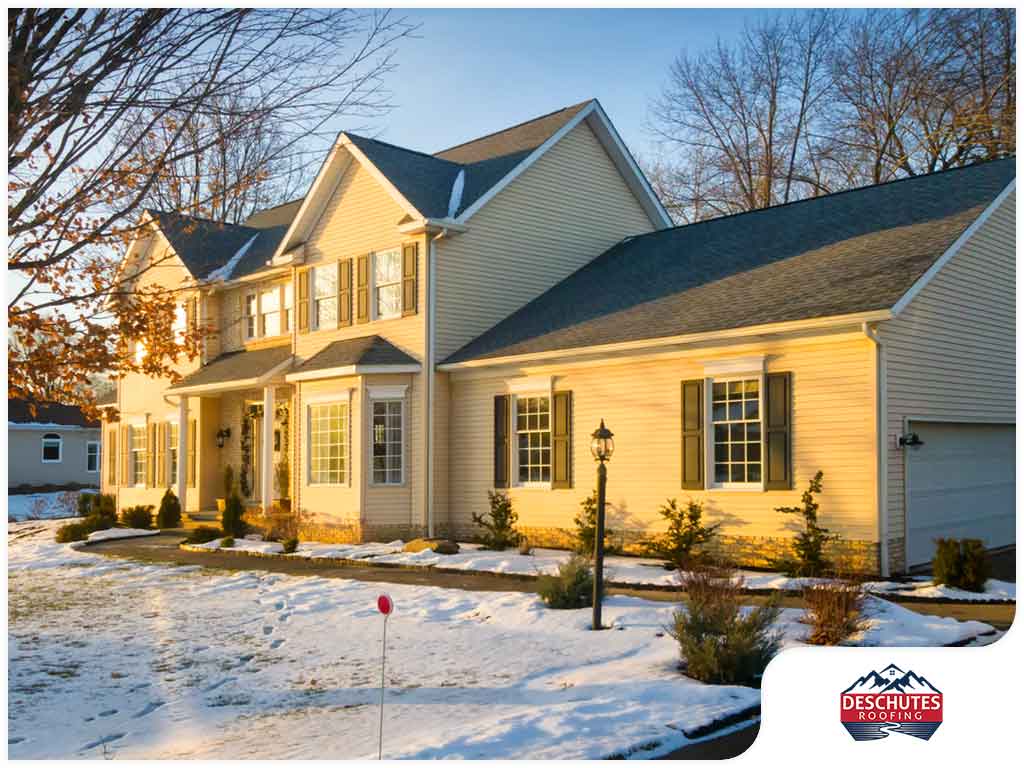 Falling Tree Limbs – Overgrown tree limbs in your property can be hazardous to your roofing system. This is because not only can they scrape the surface of the roof but also because the moment they accumulate too much snow, the branches can snap and fall on your roof. This can cause damage that can lead to leaks in your home.
Strong Winds – The winter season is often accompanied by strong winds and at times, these winds can be strong enough to loosen your shingles and blow them off from the system itself entirely. If you notice various parts of your roof on the ground, contact a professional as soon as possible to get the roofing repairs done.
Condensation – Condensation on your roof is a definite possibility during the winter due to the warm air connecting to the cold surface of the roof. This, in turn, can encourage mold and mildew growth in your home, which can damage its interior structure in the process.
Ice Dams and Icicles – Ice dams is the accumulation of ice and water on the roofing system itself and under the shingles and can be caused by several factors, such as poor insulation and ventilation. Unfortunately, ice dams can cause the water behind it to back up and seep into the cracks of your home's exterior, once again leading to structural damage. As for icicles, on the other hand, its weight can not only cause damage to your roof but if they fall, they can also prove to be a hazard to yourself and your household members.
How to Prevent These Issues
Luckily for homeowners, it is possible for these issues to be prevented ahead of time. All you have to do is conduct the necessary maintenance procedures before the winter season even arrives. Before fall ends, make sure to have your trees trimmed and your roof's ventilation improved to prevent many of these issues from ever occurring. However, if you notice that the ice dam, shingles blow off, and condensation issues are recurring problems, it might be best to consider replacing the old roof with a better one before winter.
Planning to install a seamless gutter in your home? Turn to Deschutes Roofing & Insulation. When it comes to roof repair and replacement services, we are the number one roofing company to approach. Give us a call at (541) 728-0004 or fill out our contact form to get a free estimate.