Experienced Snow & Ice Dam Removal
Most people know Deschutes Roofing & Insulation as a roofing company; however, we didn't start off repairing or replacing roofs. In fact, we began as a snow and ice dam removal company. Ice dams are prevalent throughout much of Oregon and can lead to roof leaks and other significant damage. If you've experienced ice dams in the past or need the removal of ice dams now, Deschutes Roofing & Insulation can help.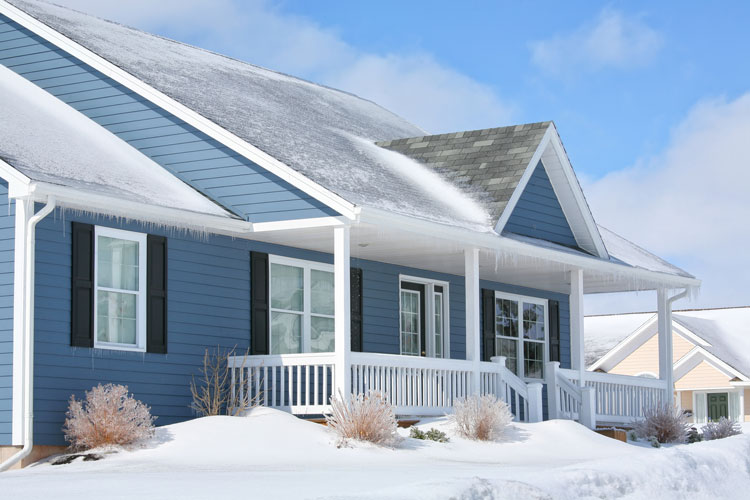 Causes of Ice Dams
There are three main reasons you may have an ice dam, and sometimes ice dams result from a combination of two or more factors.
Clogged or improperly draining gutters
Insufficient insulation in the attic
Poor attic ventilation
Ice dams form when the attic temperature is warm enough to melt snow on the roof. The snow melts and flows toward the gutters. When the gutters are clogged or not properly sloped to drain well and the temperature drops, the snowmelt freezes at the roof eaves and forms a dam of ice. As this process continues, the water has nowhere to go and backs up behind the ice dam, causing damage to the roof and gutters.
How We Stop Ice Dams
If you have an existing ice dam, Deschutes Roofing & Insulation will utilize the Arctic Steamer to safely steam the ice off your roof. The Artic Steamer uses low-pressure steaming to melt away ice without causing damage to your roof's material. There is no hammering or pounding involved, so you won't be disturbed and your roof will quickly be functioning normally again.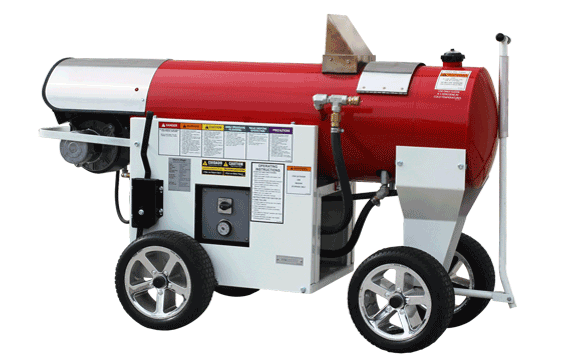 If ice dams are an ongoing problem for your home, Deschutes Roofing & Insulation can work with you to solve the root cause by adding proper attic insulation and ventilation. We can also install heat cables on your roof to keep your rooftop and gutters clear of ice dams throughout the winter.
Get Professional Removal Help From Deschutes Roofing & Insulation
Whether you're experiencing leaks and need immediate removal of ice dams or your home is prone to them, call Deschutes Roofing & Insulation. We'll provide prompt and effective removal and schedule a follow-up to see what we need to do to prevent future ice dams on your home.
For ice dam services fill out our contact form or call Deschutes Roofing & Insulation (541) 241-5720 today to schedule an appointment.
Now Servicing: Bend, Redmond, Sisters, Sunriver, La Pine, Madras, and Prineville.