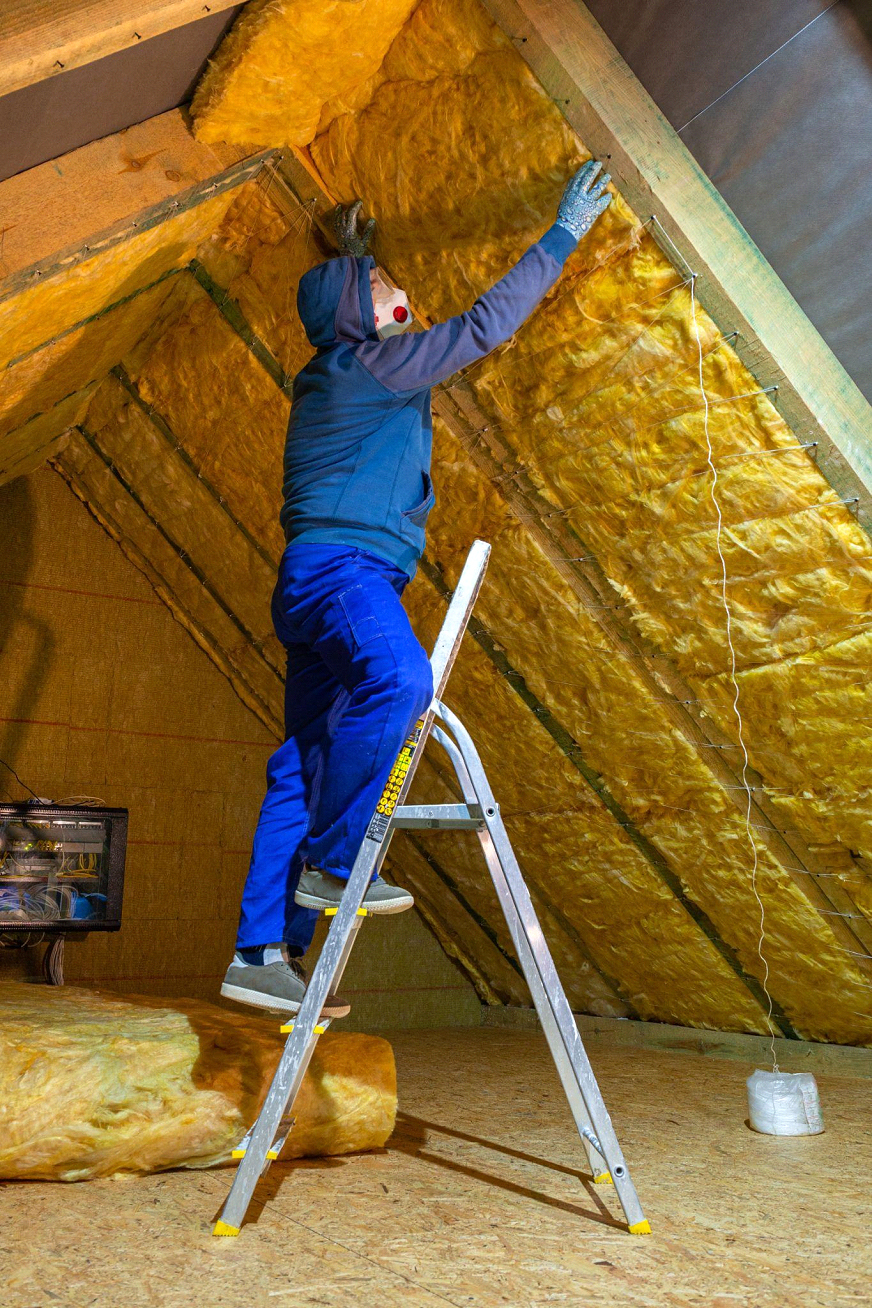 Top-Rated Attic Insulation Installers You Can Trust!
In the United States, the average household spends approximately 54% of their total energy bill on heating and cooling their home. The Department of Energy reports that having a properly insulated attic can help to save nearly 50% off current heating and cooling bills while keeping the indoor environment comfortable for living.
Central Oregon homeowners can reduce their cooling and heating bills by installing high-performance attic insulation.
Benefit from Attic Insulation
Lower heating and cooling bills

Greater home comfort

More even home temperatures

Less outside air infiltration
Having an improperly insulated home wastes energy
One of the most crucial components in a home is attic insulation. During the colder months, if your attic is poorly insulated a large portion of heat escapes through the attic. In the summer months, a large amount of heat can enter the attic as the sun beams down onto the roof. Either of these scenarios results in heating and cooling equipment working hard, driving up those energy bills.
Installing additional insulation to attics can greatly impact a home's energy performance as well as work to keep the heat inside in the winter and out of the home in the summer. Additionally, we can air seal the attic, and with this combination of services, you will experience less temperature loss, increasing the comfort of your home.
Our Attic Insulation Process
Upon arrival at your home, our crew will lay out plastic in the area that they use to access the attic, so that we can keep your home as clean as possible. We suggest putting away any personal items from the attic before we get started, to aid in the insulation process.
Once we start your project, if necessary we will remove the old insulation and air seal the attic to prevent the infiltration of outside air into the home. We then fully insulate the attic, typically using batt or blown-in cellulose or fiberglass insulation.
Contact us Today to Speak With an Attic Insulation Estimator
At Deschutes Roofing & Insulation, our roofing services include the installation of new insulation and evaluating and installing ventilation. We also do wall insulation, underfloor insulation, pole barn insulation, and new construction insulation. Call Deschutes Roofing & Insulation at (541) 313-5944 or fill out our contact form for an appointment with one of our insulation estimators.
Now Servicing: Bend, Redmond, Sisters, Sunriver, La Pine, Madras, and Prineville.