Roof Repairs: Identifying The Problems
Identifying damage to your roof can be as easy as spotting blown off shingles or noticing water damage to your ceiling or walls. Otherwise, you may need to have your roof inspected to know that there is a problem. Typically, after a wind or hail storm, it's good practice to have your roof inspected by a roofing professional. Roof damage may not cause a leak for months so it's best to call a professional before it's too late and you're paying for repairs to the inside of your home as well.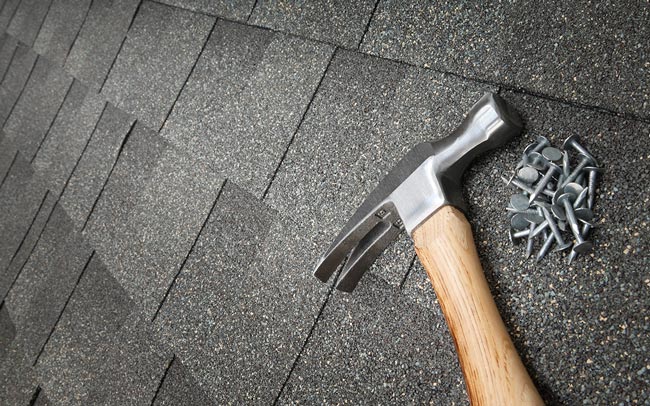 How We Repair Your Roof & Make Sure We Solve The Problem
The first step is to inspect your roof for the known damage. Our experts can identify the damage and give you a quote to fix the problem. Sometimes a minor leak can be fixed on site at the first visit. Otherwise, we will give you a fair quote as soon as possible. Once you accept the quote we will schedule your roof repairs for the first available date. Since we're already on your roof we will also look for any other signs of roof damage that may cause leaks to your home. We can provide a separate quote for any suggested repairs that are not urgent, so you can plan ahead.
Now Servicing: Bend, Redmond, Sisters, Sunriver, La Pine, Madras, and Prineville.