Professional Ice Removal & Snow Removal Services For Your Roof
The founding of Deschutes Roofing & Insulation actually started with snow removal services for a few neighbors. After a significant snowfall, our founder realized that not only is there a need for snow removal service in this area, but also ice dam removal and roof repair. For any of these winter-related services, count on Deschutes Roofing & Insulation.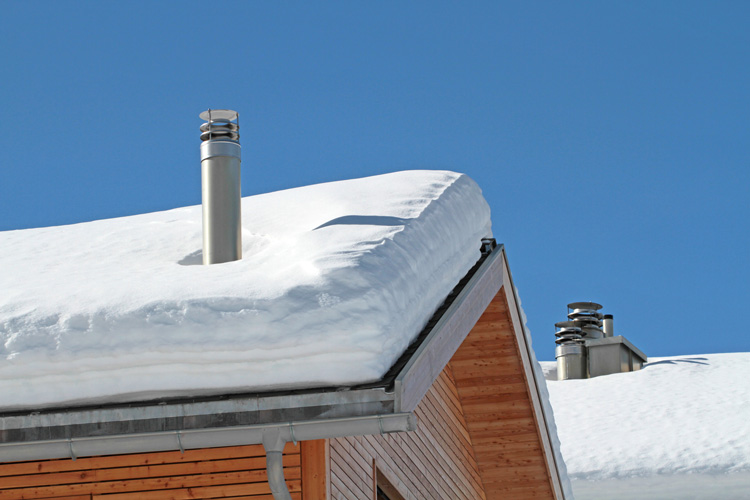 Why You Shouldn't Remove Snow From a Commercial or Home Roof Yourself
Removing snow, especially from a second-story roof, can be very dangerous. There are many things that can go wrong, but a few of the most common dangers are:
If you're on the roof, there's the danger of either falling off or through the roof. We've seen homeowners forget about a skylight!
Utilizing a snow rake improperly and scraping too hard removes granules from the shingle's surface and shortens shingle life.
When you shovel against the direction of the shingles, you risk lifting or bending them, which will end up causing a roof leak eventually.
How We Can Help
Whether you're just looking for someone to get rid of large amounts of snow or you also need ice dam removal, Deschutes Roofing & Insulation can help. If you do have snow dams or ice dams, we'll evaluate your entire roofing system to determine the cause of the damming and present a solution. Even if this is the first winter you have noticed an issue, you should contact Deschutes Roofing & Insulation for our snow removal service. Climate change has impacted the amount of snow we receive and not all roofs in the area are able to structurally support extreme snow accumulations.
Contact Us Today
As an experienced snow removal company, Deschutes Roofing & Insulation knows best practices for snow removal from a roofing system. When you call us, we will safely remove the snow and/or ice dam and work to prevent further issues, whether that means increased structural support within your roofing system, new insulation, better ventilation, or some combination. Call Deschutes Roofing & Insulation for all your ice and snow removal services at (541) 241-5720, or complete our contact form.
Snow Removal is our Specialty Call Us Today for Service!