Our Attic Insulation & Ventilation Estimators Can Make Your Roof Healthy
When you call Deschutes Roofing & Insulation for a roof inspection, our insulation estimators will also evaluate your attic insulation and ventilation as part of our inspection. If we find that yours isn't adequate or is damaged, we can repair or install additional venting or insulation as part of our roofing services.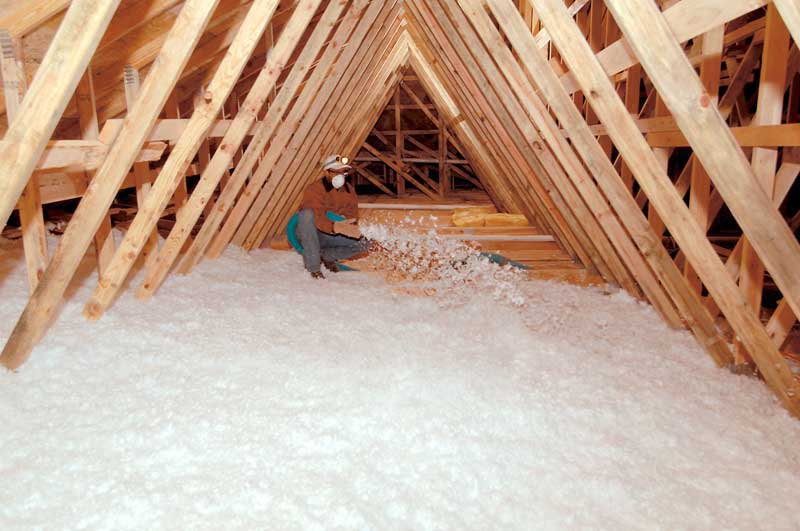 Our Attic Insulation Installers Can Help
Most attics don't have enough insulation. Your insulation does a lot more than you may think, including:
Keeps the moisture from your bathrooms and kitchen from rising into the attic, leading to roof rot and other issues.
Helps prevent summer heat in the attic from getting into your home.
In winter, it keeps the heat in your home where it belongs.
Prevents ice dams by regulating the attic temperature.
Not everyone realizes that wet insulation cannot work. If you've ever had a roof leak in your attic and your roofer didn't include replacing the wet and damaged insulation as part of their roofing services, you likely need new insulation. Also, homes built before the mid-1980s often don't have the recommended amount of insulation. Call Deschutes Roofing & Insulation and schedule a roofing inspection which includes an insulation evaluation. We provide two types of top quality materials and brands of attic insulation. Blown-in insulation and Batt Insulation.
Talk to One of Our Attic Ventilation Estimators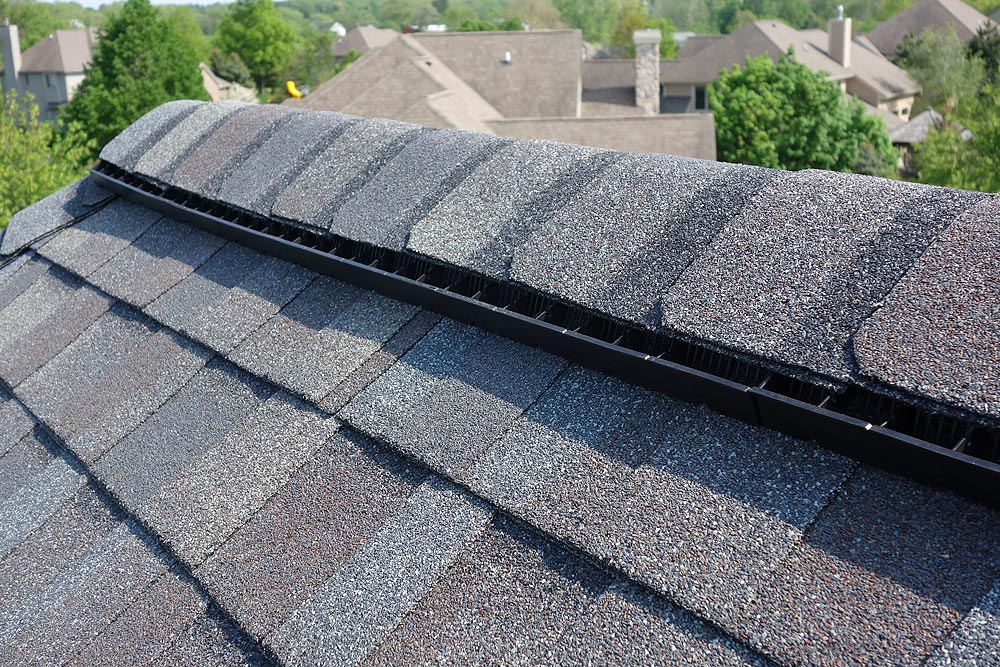 There are two essential parts of your roof's ventilation which work together: the soffits and the roof vents. The roof vents may be ridge vents on your roof's peak or another vent on the roof's surface. Your soffits allow fresh air in while the vents higher up act as exhaust vents. Together, they help maintain an attic temperature that is close to the outside air temperature year-round. Without proper ventilation, your entire roof's health is at risk.
Contact us Today to Speak With an Insulation Estimator
At Deschutes Roofing & Insulation, our roofing services include the installation of new insulation and evaluating and installing ventilation. We also do wall insulation, underfloor insulation, pole barn insulation, and new construction insulation. If you experience frequent ice dams or have had a roof leak but never replaced your insulation, call Deschutes Roofing & Insulation at (541) 241-5720 or fill out our contact form for an appointment with one of our insulation estimators.
Now Servicing: Bend, Redmond, Sisters, Sunriver, La Pine, Madras, and Prineville.