Roof Replacement: When Should You Replace Your Roof
Roofs and roofing materials are designed and built to last at least 20 years in most cases. Sometimes roofs just need to be replaced because they have reached their full life span and are visibly old and worn. If you live in a neighborhood where many of the homes were built at the same time and you notice your neighbors replacing their roofs, there is a good indication your roof replacement is due soon. Thank your good roof for sheltering you for this long and get a really good roof replacement quote from our experienced reroof experts now, before your roof fails, resulting in interior damage on top of other expenses.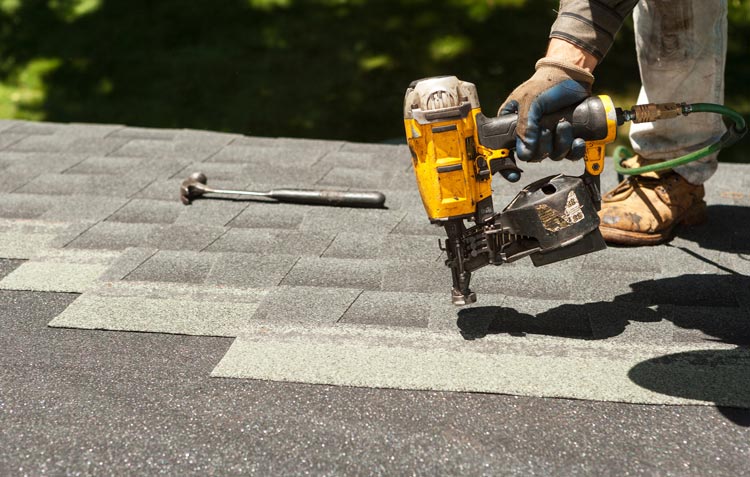 It Might Be Time For A New Roof Replacement For Your Home
A good rule of thumb is if you see that the roof just looks tired, old and worn, it's time for an experienced reroof expert to examine and provide a roof replacement quote. You might see bald spots or cracks. Sometimes you'll see dark stains or streaks where algae has taken hold. Moss might be another visible indication it's time to get an inspection.
We Can Help You Decide What Exactly You Need For Your Roof.
It doesn't hurt to have professional roofers take a look and give you an honest timeline of what to work on now, what to plan for soon and how much it will cost for a repair or roof replacement.
Choosing a New Replacement Roof For Your Home
Our installation roofers at Deschutes Roofing & Insulation are experienced working with all manner of residential and commercial roofs so you can rest assured you will be talking with a roof replacement expert who can advise the best roof for your home or office and the next steps for the longevity of your roof. We repair and install composition shingle, metal roofing, and flat membrane roofs and provide the best warranty.
Call Today Or Fill Out The Form Below For A New Roof Replacement For Your Home.
Now Servicing: Bend, Redmond, Sisters, Sunriver, La Pine, Madras, Prineville, Eugene, Springfield, Albany, Corvallis, Lebanon, Salem, Oregon City, Gresham, Hillsboro, Lake Oswego, Tigard, Tualatin, Beaverton, and Portland.