Preventing Ice Dams: What You Should Know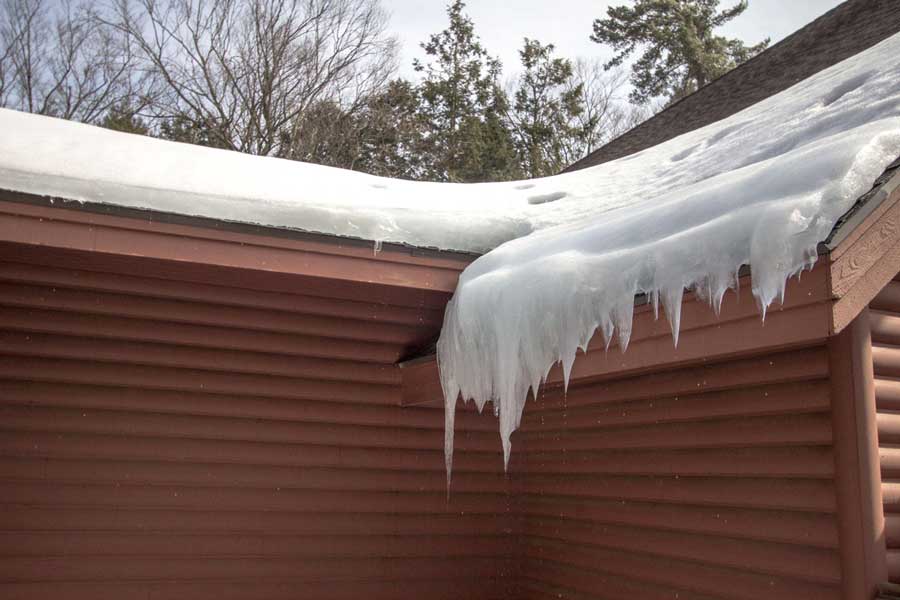 Ice dams are essentially the product of melting and re-freezing snow. Snow accumulation on the roof is the first step, and the deeper the snow, the more severe the problem is likely to be. The heat that leaks into the attic from the living space below warms the roof surface and causes snow to melt.
If your home has continued ice damming issues and water penetrating the home, this can often be a ventilation and insulation issue in the attic which is allowing the snow to melt prematurely. We have solutions for your recurring Ice Dam issues, and we are available to assess your attic to find the root of the problem. Give our team a call today so that we can evaluate your attic insulation and ventilation.
Contact us Today to Speak With an Insulation Estimator
At Deschutes Roofing & Insulation, our roofing services include the installation of new insulation and evaluating and installing ventilation. Call Deschutes Roofing & Insulation at (541) 313-5944 or fill out our contact form for an appointment with one of our insulation estimators.
Now Servicing: Bend, Redmond, Sisters, Sunriver, La Pine, Madras, and Prineville.