The winter months are often associated with snow, ice, and cold. However, in many parts of the country, it is also associated with roof leaks. Roof leaks can be caused by anything from a small hole to large damages that were not fixed during the summer when they could have been repaired much easier.
Here are some common winter roof leaks you should watch out for this season!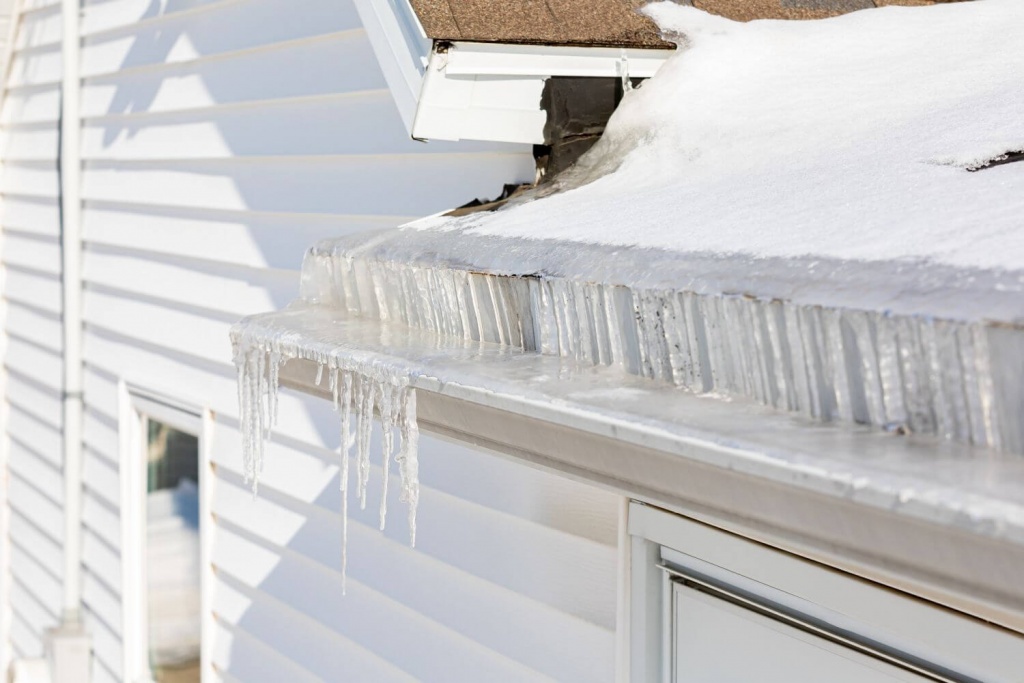 #1 Shingles are close to their typical expiration
The first common roof leak during the winter is shingles that are close to their expiration. If your roof was installed within the last ten years, it should have a lifespan of about 20-25 years. However, once those shingles reach around 15 years old, they will start to lose their protective granules and become less effective at repelling water and UV rays. This can lead to leaks, as well as other damages like mold growth.
If you are unsure of when your roof was installed or how many years it's been since then, ask your local roofer for an inspection.
They will be able to tell you if it's time for a new roof or any other repairs that need to be done to prevent future leaks.
#2 Inadequate roof flashing
Flashing is one of the most critical but often overlooked parts of a roof. It is the metal or plastic that is used to seal and protect joints, like around a chimney or vent pipe. Unfortunately, if this flashing is not installed properly or starts to rust, it can cause water to seep into your home. If you think your roof may have inadequate flashing, call a professional to take a look.
#3 Ice dams on the roofing
Ice dams can be hazardous, especially when they start to melt. Not only do the sheets of ice that form on roofs quickly become heavy enough to cause damage, but they also act as a dam for water underneath them during this thawing process. That is why it's so important to fix any issues with your roof before these chunks of ice fall off and onto walkways or roads below you!
To prevent ice dams from forming in the first place, make sure there are no gaps between shingles or vents where cold air could get inside and create a layer of snow over all other parts of the roof. If you have an older home with multiple layers of shingle going vertically down your roofline, consider removing some areas every time you have your roof inspected. This will allow for more insulation, which prevents ice dams from forming in the first place.
#4 Avoid clogged gutters
This is an extremely common winter roof leak, but it's one that you can easily prevent. If your gutters are clogged with ice or other debris, water will find the easiest way to get off of your roof and into your house. Unfortunately, this often occurs when homeowners wait too long before they clean out their gutters during the fall months!
Remember: while removing snow and ice from roofs may seem like a good idea at times, avoid doing this yourself!
Not only does it put undue pressure on shingles that could cause tears or damage over time, but it can also be extremely dangerous.