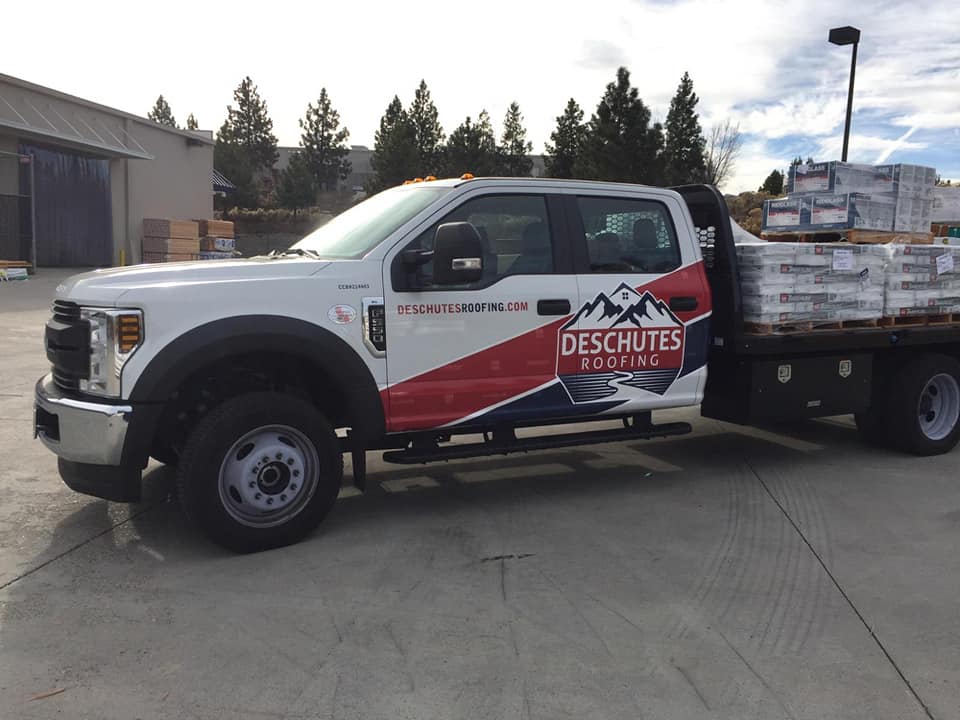 If there's one thing most Central Oregon homeowners tend to overlook in their routine home maintenance it's their roof. Your roof plays a critical role. It's the highest part of a house and renders protection for everything beneath.
Here are reasons why a roof is an integral part of your Oregon home:
Offers maximum protection to you and your property
It gives the house an aesthetic value
Offers energy efficiency to ensure you're comfortable
For most people, their roof is out of sight and out of mind, but chances are there will be a day you will need to hire roofers for a repair or to replace the entire roof. You may think it's an easy task finding and hiring the best roofing company in Bend, OR, but how do you know who's the best?
That's what we would like to help you with today. These qualities will help you distinguish the best roofing professionals in Central Oregon:
Seek Roofers with Vast Experience
When doing repairs or looking for roofers in bend Oregon for a specific type of roofing, you should look for roofers with in-depth knowledge in the area. Most of the time, special requirements attract a team of roofers with unique roofing skills.
So, when your work requires top professionals, go for the skilled roofers. They should have worked in the same field for some time, know the latest techniques, materials to use, and the regulations to follow for your roofing project to be a success.
Portfolios
Before you contract a roofing company, always check on their portfolio. It involves referees who can recommend the company you're about to use. If indeed they are legit, the company won't have an issue giving you the references for roofing jobs similar to the work you need to be done on your roof.
When you get the portfolio, it's a sign of trustworthiness for being in service and has experience in the area you're inquiring about. Therefore, if a company presents its portfolio, you'll feel more secure about contracting with them.
Another important thing to do is check their Google reviews from past clients. One of the easiest ways to check reviews is to Google their business name. For example, you can check our Google reviews by clicking here => Roofers Bend OR and you can see our BBB reviews.
Accurate Quotes
When looking for Bend roofers, go for the ones giving an accurate quote. Some companies have hidden charges which will only appear on the invoice. Always seek clarification for all the charges with questions like, "Is this the total cost?"
You might want to consider seeking out multiple quotes from Bend Roofing Compaines before making your final decision. You'll want to consider cost, experience, and when they can start on your roofing repair or replacement.
Knowledgeable Roofers
You wouldn't contact a roofer if you knew how to fix the roof yourself. But due to lack of expertise, it is advisable to seek expert roofing services. Professional roofers have experienced teams of roofers that have been doing their job effectively for several years.
They know the latest materials for roofing in specific neighborhoods, by the Deschutes River, or Aubree butte which can require the latest techniques to use, and the regulations guiding their service and conduct. Thus, using expert roofers is a surety of getting top-class service with maximum efficiency.
GAF Master Elite Contractor
Ask if they are a GAF Master Elite Contractor. Only 2% of all roofing contractors in the United States have earned this distinction. Master Elite contractors represent the top echelon of roofers in the country and are hand-picked for their exceptional workmanship, consistency, reliability, and integrity. Furthermore, Master Elite contractors can offer the Golden Pledge Warranty – GAF's highest extended warranty which includes a 25-year workmanship warranty and a 50-year product warranty.
Licensed, Bonded, and Insured
When hiring the services of a roofer, look for someone with a safety guarantee. Accidents happen, and when a roofer gets hurt at your project, you may get additional costs because of the injuries. Thus, look for a roofing company that is fully licensed, bonded, and insured.
When you find a company with safety measures, it will be easy to work with them. Whether it's working on a roofing repair, maintenance, or replacing your roof, you won't worry about any danger since everything will be done efficiently without any additional risks.
Roofers Offering Emergency Services
Accidents can strike without notice at any time. So, when looking for roofers, go for the ones who offer 24-hour emergency services. Imagine a heavy rain and the roof begins to leak at the wee hours of the morning; you'll have to reach the roofer to avoid further damages.
When choosing the ideal roofer, look into many factors, including their emergency response, before hiring them. Check on the wide range of services they offer to help you make a wise decision. If you're still undecided, Bend Oregon roofers at Deschutes Roofing can be your ultimate roofing partner with the vast array of services we offer. You can view our Why Choose US page here.
Conclusion
Even though it's not easy to find the right roofer to handle your unique needs, taking the time and getting an accomplished contractor will significantly help you get top-notch Bend roofing services.
Ensure the roofer is knowledgeable with vast years' experience, has a portfolio, presents accurate quotes, is licensed, bonded, and insured, and responds promptly in emergency roof repair situations. This way, you'll have complete peace of mind working with the best Bend roofers.
Consider Deschutes Roofing Contractors in Bend OR for Your Next Roof Repair Project or Service
If you haven't chosen a roofing company in Bend, OR yet, Deschutes Roofing & Insulation would love to earn your business. We have experience spanning hundreds of Central Oregon homes and businesses and are GAF Certified Roofing Contractors, serving you in all roof repairs and replacement needs.