The most challenging part of home upkeep for any homeowner lies on the very top of the house: the roof. At least a couple times a year, homeowners should be checking the condition of their rooftops for the season ahead. This can then help recognize any missing tiles, blocked up gutters or damage to the roof that has gone unnoticed. The thing is, the issue is never with the work that needs doing, but finding an efficient and professional roofing company to do the work.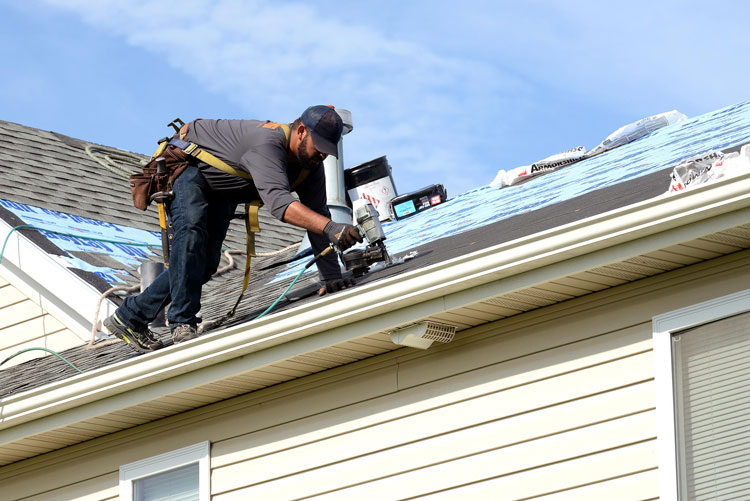 Finding the Best Roofing Company with Experience for Your Home Roofing Repair Projects
There are many jobs in and out of the home that may need updating for cosmetic purposes, but when it comes to the condition of your roof, it's essential. A quality roof doesn't just keep your family safe, it protects the value of your home, too. Finding the best roofing company does take some time, and while you could just choose any roofing company in town, the best thing to do is choose at least two or three reputable local roofing companies to give you estimates. Online reviews are a good indication of their quality. Recommendations from neighbors and friends are also a good source for vetting the company that will ultimately be responsible for keeping your home dry.
The perfect roof can make a huge difference to your home and if you are thinking about getting a new roof, here are three steps to finding the best roofing company to do that for you:
Research. You may not have time to thoroughly investigate every local roofing company, but you can weed through them by doing a Google search and dismissing any that have no reviews or less than 4 stars. Do your research as to whether your roof needs a repair or an entire replacement. You should understand the estimates that you get from your chosen roofing company and know that you are being accurately quoted for the job, whether that's a few shingles or an entire replacement. Once you have received an estimate from each company, ask for proof of a current license and insurance – both general liability and workman's compensation. Many people are not aware that if a company's employee is injured or dies on the job and that company has no workman's comp insurance, the family of the injured or deceased can sue the homeowner. If the roofing company is using a subcontractor to do the work then they should show proof that the sub has all the proper insurance policies in place.
Get a Free Estimate Before Hiring a Roofing Contractor for Home Services
Set Up A Meeting. When you find local roofing companies that pique your interest, why not set up a visit? An estimator from the roofing company can visit your home, check out the roof and quote you for the job. Meeting them face to face can make a huge difference in your decision and there are plenty of articles online that can give you the lowdown on what questions you should ask. Price should never be the only factor in your decision, either, as you need to be comfortable with and confident in the people working on your home.
Get Estimates In Writing. No matter who you speak with, once you agree on an estimate, get it in writing. The contract you draw up is there to protect both you and your roofer, so you should take the time to read every line of the contract that has been drawn up for you. Never accept a company that gives you an estimate scratched by hand on a piece of paper. Poor presentation is often a reflection of poor work.
Finding a reputable and professional roofer in your local area doesn't have to be daunting. If you want to contact a friendly roofing company near you call Deschutes Roofing & Insulation at (541) 241-5720.