If you're looking to hire a roofing contractor in Eugene, then you should ask them some important questions. These questions will help you make a better hiring decision and ensure that you get the best roofing company for your project. This is important because a roofing project is a big deal.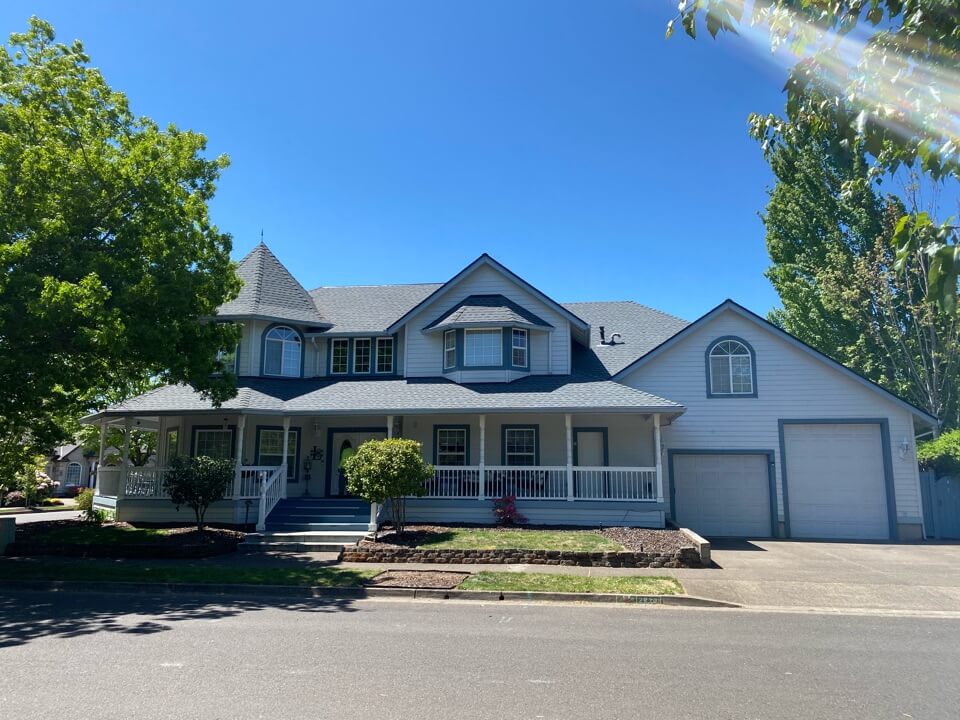 If your roofer does a bad job, not only will that cost you a ton of money, it'll also damage the valuables in the property, adversely affect the occupants –you or tenants— and force you to have to spend money twice on the project.
No one likes that, which is why you need to make sure that you're getting the best possible roofing company in Eugene when you eventually hire one. So, if after getting in touch with them and requesting an estimate, you feel like you can work with the roofing company's numbers, it's time to ask them the hard questions.
Remember that they've had been asked these questions many times, so they already have the answer to most of them. If they're truthful, they may even answer these questions without you asking.
Do You Have Any Roofing Experience?
If yes, how much experience do you have? You obviously want a Eugene roofer who has years of experience working on the type of project you want. For instance, if a roofer has only been doing residential roofing and your roofing project is a commercial one, you may want to specifically look for one that does commercial roofing. 
So, ask for their references. You need one with at least 7 years of experience. Roofing is delicate, technical, and requires a lot of experience. This is particularly important because no two jobs are the same. If your roofers do not have any experience, they can actually miss some key aspects of the project, and this will cause serious damages in the future.
Do You Have Any References?
If they do, ask to see if you can talk to any of them about the quality of your work? While you may not necessarily contact these references and verify their claims, the goal is to see how the roofer reacts to the question.
If they seem dodgy or guarded, then you know something's up, and should just go look for another Eugene roofing contractor. The reality is you can often tell if a contractor is shady or dishonest by the way to react to this request. They'll say they signed an NDA, can't give you any client's contact, or keep referring you to the testimonials on their website (as if those can't be forged). 
Honest and transparent roofers like Deschutes Roofing are often more than willing to put you in touch with some of their past clients so that you can verify their claims and see the quality of their work with your own eyes. They believe that their transparency will win them a new customer, so why not.
What Types of Roofing Materials Do You Work With?
First, you need to independently find out about the best roofing materials you're your project before talking to them. Then, with the knowledge you've already acquired, ask them about the roofing materials they intend to use. If they'll be using the same grade as you already had in mind, and they tell you, then you know they're legit.
Are You Insured, Licensed, and Bonded?
A reputable roofing company in Eugene, OR, will be fully insured, licensed, and bonded. You cannot run a legitimate roofing company without these three requirements. If they are, they will show you their license, insurance coverage, and proof of being bonded. In fact, they'll even give you their license number so you can verify it yourself.
Will You Be Doing the Roofing Work Yourself or Subcontracting Services?
Tell them you're fine with subcontracting it as long as the subcontractor does a great job and see what they say. This is technically a trick a question as you really don't want them subcontracting your project.
If they say they will subcontract, then you really don't want to hire them. Not because the subcontractors won't do a great job, but because it means that you're paying more than you should –they'll have to pay the subcontractor and keep part of the payment—and dealing with the subcontractors might be just too stressful.
How Much Warranty are You Offering?
You need a minimum of a 1-year warranty, and a good Eugene roofing contractor will give you that without batting an eye. At Deschutes Roofing & Installations, we're a licensed and insured roofing contractor in Eugene, OR, and are willing to answer any questions you have.
Call us on 541-246-6860 to request a free estimate and ask all your roofing-related questions.