Ask the right questions, get the right answers. A simple pre-screening over the phone or online can make your hunt for the right GAF roofer much easier and save you precious time, money and energy.
Choosing a contractor involves two key steps: first, check their credibility, then look into their business ethics. Keep in mind that a roofer's ethics is just as important as their experience. We recommend asking the following questions during your pre-screening to help get your project off on the right foot: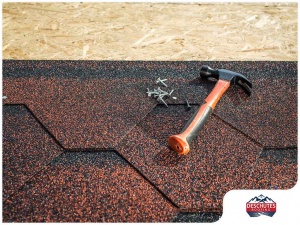 What's Your Legal Business Name?
It's very easy for contractors to misrepresent themselves online, so getting their legal business name is crucial. Don't accept unclear answers and always ask for proof of identity, such as state licenses or certificates of insurance.
What Level of Roofing Insurance Do You Carry?
Different states demand different levels of insurance based on the type of contractor—a roofing and snow removal contractor will carry a different level of insurance from a remodeler. Keep in mind that it's easy for a roofer to say "Yes, we're covered," so ask them to back that up with certificates and further information about their coverage.
Who Will Be Onsite During Installation?
Any good roofing company will have a project manager on site. This person's job is to make sure every aspect of the project goes smoothly and follows local laws and manufacturer guidelines. It's also their job to be the point person should you have any questions or concerns during your roof repair or replacement.
Are You Going to Mail (Or Email) Me the Roof Estimate?
If a roofer insists on giving you your estimate without a face-to-face meeting, it's time to drop them from your shortlist. You, as a prospective client, deserve the chance to ask questions about the company, the products they carry and their business practices. It doesn't matter whether you're inquiring about ice dam removal and repairs or a full roof replacement; if this will be your first time working with a contractor, you'll want to talk to them in person before signing anything.
Deschutes Roofing is a GAF-certified roofing company that's licensed, insured, and bonded. When you hire us, you can be confident in the safety and surety of our work. We have offices across Oregon, in Beaverton, Lake Oswego, Portland, and Eugene. Call (541) 241-5720 so we can answer all your queries today.