At Deschutes Roofing & Insulation, no roofing job is too big or too small for us. As a commercial and residential roofing contractor, our expert technicians are trained to work on any type of roofing, drawing on years of experience installing roofing systems in various climates. No matter the time of the year, you can call on us to take care of all your roofing requirements.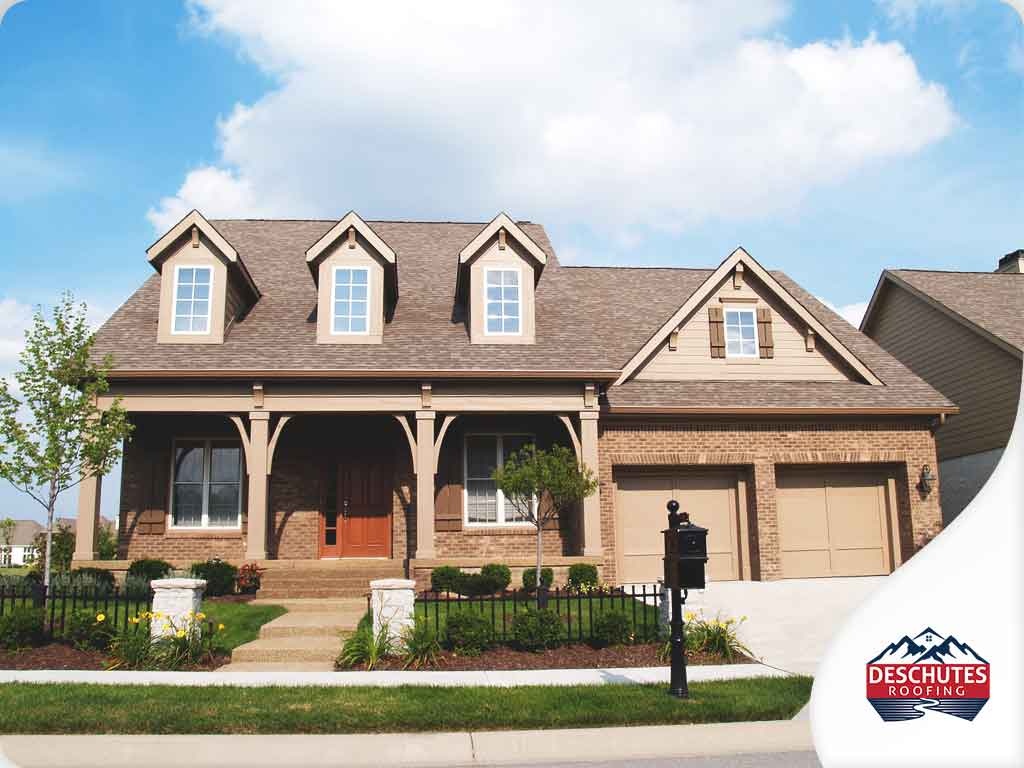 What We Offer
Considering roof repairs? Looking for a roof installation for a new home? Think it's time to have your gutters replaced? No worries. Deschutes Roofing & Insulation has you covered.
We specialize in:
Roof repair
Roof replacement
Metal roofing
Commercial and flat roofs
Seamless gutters
Snow and ice dam removal
Insurance claims
Need help financing your roofing project? With financing options from Deschutes Roofing & Insulation, you can request up to $100,000, receive approval and funding within 24 hours, avoid prepayment penalties and enjoy low, fixed monthly payments.
Why Choose Us for Commercial and Residential Roofing
To get to where we are today, Deschutes Roofing & Insulation worked hard, taking care of roofing needs one home at a time. Our customers are like family to us. As such, we treat every job like we're working on our own property.
Aside from offering top-quality roofing products, we also deliver unparalleled workmanship backed by decades of experience working on roofs in many different climates. This expertise makes it possible to not only address your needs exactly but to replace an average-sized roof in just a day to keep disruptions to your daily life to a minimum.
Deschutes Roofing & Insulation is licensed, bonded and insured. Together with a crew of fully trained and certified professionals, we are here to make sure you enjoy the peace of mind of knowing your home is in good hands.
It's Not Just a Roof Anymore
At Deschutes Roofing & Insulation, we are committed to your satisfaction. To learn more about our residential and commercial roofing products and services, simply give us a call at (541) 241-5720 or fill out our online contact form.
Talk to us today to see for yourself why we were Oregon's highest-rated roofing project contractor in 2018