Anyone can take a look at their roof if they want to. However, for anyone who doesn't have any professional skills or knowledge, observing your roof from the ground is the safest thing to do. This is good for a quick survey now and then, but won't give you the full picture, even if you get out a pair of binoculars. Professional roof inspections are also a necessary part of caring for your roof.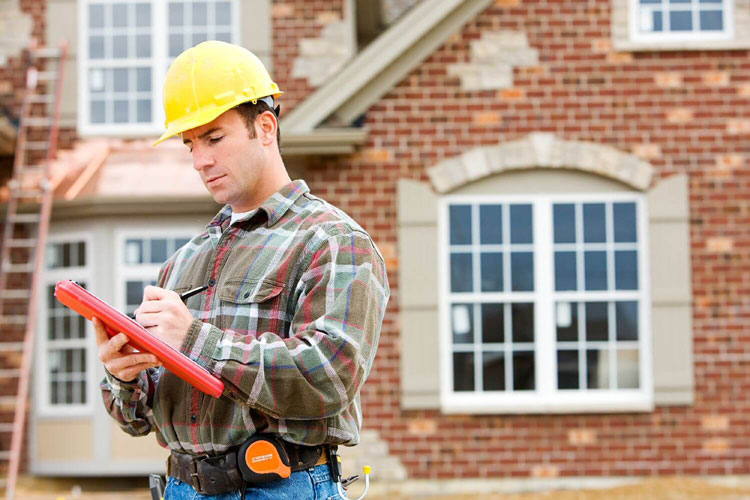 Why Have Your Roof Inspected?
A professional roof inspection is essential to prevent leaks and generally maintain your roof in great condition. An experienced roof inspector can detect problems before they get out of control and lead to a costly emergency. Even the most robust of roofs can experience problems, especially during bad weather or even over time from debris build-up. Also, it's important for an inspector to walk the roof because some damage like broken trusses or soft plywood is invisible and must be felt underfoot by an experienced professional.
What Happens During a Roof Inspection?
When you book a roof inspection, it's useful to know what's going to happen during the inspection. Our roofers will take a look at both the inside and the outside of your roof to check its condition. Here's what you can expect to happen.
Exterior Inspection
When inspecting the exterior of your roof, a professional roofer with look for signs of wear and tear. Many things can damage your roof, and there could be loose, broken or cracked tiles, holes, leaks, ice dams or damage to the chimney or flashing. Your roofing contractor will check over all of these things to make sure they catch any problems and can recommend next steps for making any necessary repairs. Some things might be able to be repaired on the same day.
Interior Inspection
The inside of your roof is just as important as the outside. There could be damage only visible from inside the attic, or it might be improperly ventilated or insulated. If these problems are missed it could lead to big issues for your home. During your roof inspection, your contractor will take a look at the insulation and ventilation, and make sure there are no signs of mold, mildew or condensation. They can check for problems like holes or leaks that they might not be able to detect from the outside.
How Long Will It Take?
A thorough roof inspection shouldn't be over in 15 minutes, but it won't require the whole day either. The total length of time will depend on the size of the home and the experience of your inspector. It could take as little as 45 minutes or it could take a few hours, but it's likely to be somewhere in between.
The Roof Inspection Report
After the inspection, your roofing contractor will give you a short verbal assessment of their findings. They will make recommendations for repairs and maintenance, and they might even be able to make some minor roof repairs before they leave. If you ordered a detailed written report you can expect this within a few days. This written report will give an overall assessment and expected lifespan of your roof, as well as detail any damage and how urgently they need repair. If you'd like to request a roof inspection call Deschutes Roofing at (541) 241-5720