Wood has been a popular siding material for decades but today, fewer people are choosing this option for their homes. It's mainly because wood siding doesn't offer the same value and protection as other siding choices currently available on the market.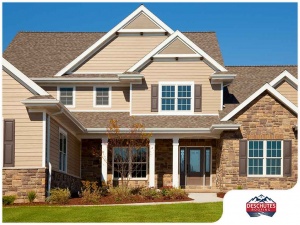 Learn more about why wood siding is losing its popularity among homeowners from a trusted GAF roofer.
The Cons of Wood Siding
Wood is more expensive than ever due to deforestation and regulations that restrict the market. Unlike most modern siding materials, wood siding takes longer to produce. These are just some reasons why wood siding has a higher upfront cost. Aside from that, wood siding has a more expensive upkeep cost. Some siding options only require occasional washing but wood needs repainting or restaining every few years.
Siding materials available today possess various benefits that wood doesn't have, including fire-resistance, pest-free, ultraviolet ray protection, high durability and more. These materials can also be manufactured to resemble natural wood, so they provide the appeal factor too.
Effects of Temperature Changes
Snow removal isn't the only thing you should be concerned with during winter if you have wood siding. This siding material is prone to damage from temperature changes. It expands and contracts as temperatures rise and fall within the day, which can cause the surface to warp and crack. Today's siding options can resist these changes and is less likely to sustain damage or warp as temperatures shift.
Pesky Leaks
Wood is a porous material, so it naturally absorbs water while other siding materials are water-resistant. Over time, water exposure can cause wood siding to crack and allow water into your home. Moisture exposure can create a breeding ground for mold and mildew, which won't only damage and discolor the wood but also spread throughout your home.
Turn to Deschutes Roofing for reliable home improvement services. Our team specializes in snow dam removal, roof replacement, gutter installation and more. Call us at (541) 728-0004 or complete our contact form to get a free estimate.