When hiring a roofing contractor, it's important to find out as much as you can about them. After all, they will be in charge of the installation or repair of your roof system, which plays a significant role in protecting your home. Also, remember that your roof is a sizable investment itself, so you should make sure it will be handled by a qualified professional.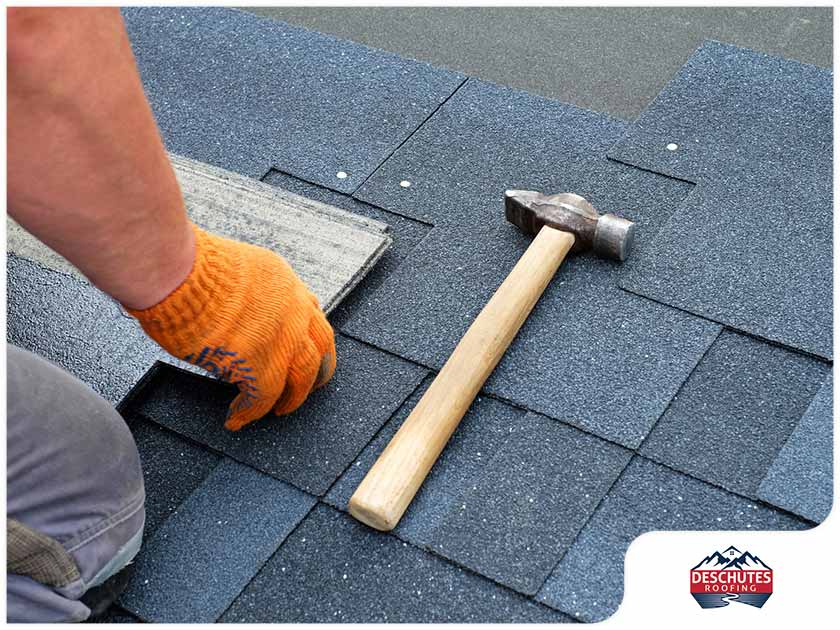 As you look for a roofer to take care of your project, one of the tips that you will typically come across is to check if they have insurance. It's such a common requirement that sometimes its importance can get lost on you. It can also be easy to assume that since a business is already established, it follows that they have the proper insurance too — but that may not always be the case. That is why you have to be diligent in verifying such details. It's not enough that they claim they are insured; you have to check the validity of their insurance policy as well.
Deschutes Roofing, a trusted expert in seamless gutter and roof installation, discusses the importance of your roofer's insurance and other information that you should keep in mind.
Why Is It Essential for Roofers to Have Insurance?
Some states require roofing contractors to have insurance. Check the requirements in your state to know the types of insurance that your roofer should have. If they have complied with the insurance requirement of their work state, you can rest assured that they are qualified to run their business.
Furthermore, roofing jobs generally come with risks and hazards. Accidents can happen on the work site. And as the property owner, you could be liable for work injuries that may occur in your home or business. This is especially the case if you hired an uninsured contractor.
That said, make sure to ask your contractor to show you proof that they are actually insured. Their workers' compensation insurance and general liability insurance should be valid and verifiable. This way, you can be sure that you are protected against liabilities in case a work accident occurs in your home or business.
What Types of Insurance Should Your Roofer Have?
There are two main types of insurance that roofing contractors should have: general liability and workers' compensation.
General liability insurance provides coverage in the event that the actions of your contractor or its workers result in damage to your property or injury to a non-worker. This type of insurance can also be useful if your roofer makes an error while installing a new roof or repairing your roof — for example, if your roofer accidentally swings a hammer and hits your chimney, causing some bricks to be broken. Without your roofer's liability insurance, you might have to brace yourself for the additional expense of replacing a few shingles and the bricks on your chimney. That said, liability insurance basically protects you from paying for your roofer's mistake.
Workers' compensation, on the other hand, provides coverage for the workers in case they become sick or injured while doing the job. Unfortunately, if a worker falls from your roof or nails their hand with a nail gun or encounters any accident while on your property, you could be held responsible for their injury since the incident happened in your home or business. You might find yourself paying for doctor's bills and emergency room visits. But if your contractor has workers' compensation, you are protected by its coverage.
Top Reasons to Hire Insured Roofers
Whether you are planning for roofing repairs or replacement, the importance of finding an insured contractor can't be denied and should never be ignored. But apart from protecting you from various liabilities, there are also other reasons why you should hire an insured roofer. Below are some of the other benefits of working with an insured roofing contractor:
Roofing Safety
An insured roofer is well aware of the safety standards that need to be observed while performing a job. They have a good understanding of these standards and regulations, so you can count on them to take the necessary precautions that would help prevent injuries and property damage.
Roofing Compliance With Local Codes
Local codes are created so as to ensure the quality and safety of jobs performed. With licensed and insured contractors, you can have peace of mind that your roofing system will meet such requirements and standards.
Contracts and Warranties
Insured contractors are often meticulous when it comes to contracts, so you can trust them to provide you with documents stating any agreements between the two of you. Typically, written contracts detail the type of protection that they can offer to you as well as the materials to be used and the project timeline. Additionally, warranties can be useful for cases where you are not satisfied with your contractor's quality of work and you wish to be compensated.
Trust
Being able to trust your contractor is crucial to the success of your project. While this may not come easily for some people, qualifications such as licenses and insurance can help you feel more confident in their expertise. And because you are able to trust their judgment, you can rest assured that they won't recommend or carry out work that is not really needed. The roofing industry is full of reliable and trustworthy contractors who can provide excellent service. But unfortunately, there are still some unscrupulous businesses that may try to take advantage of you. You can avoid falling victim to these companies by checking or asking for their insurance along with other relevant documents or qualifications that can prove the legitimacy of their business.
Deschutes Roofing is a family and a veteran-owned company that specializes in various roofing services.
Our expertise includes metal roofing, asphalt composition, flat membrane, and more. We also handle jobs involving seamless gutters, snow removal, and attic insulation and ventilation. Call us at any of these numbers: (541) 313-5944 (Bend), (503) 967-9590 (Portland), (541) 246-6860 (Eugene), (503) 468-7663 (Lake Oswego), or (503) 928-8750 (Beaverton). You can also fill out our contact form to request a free quote.