One of the fastest growing areas in home improvement lies with residential roofing, particularly a metal roof. It has quadrupled its market share over the past ten years, and the benefits on offer from experienced metal roof contractors allow homeowners the upgrades that they desire with solid products that have lasting value.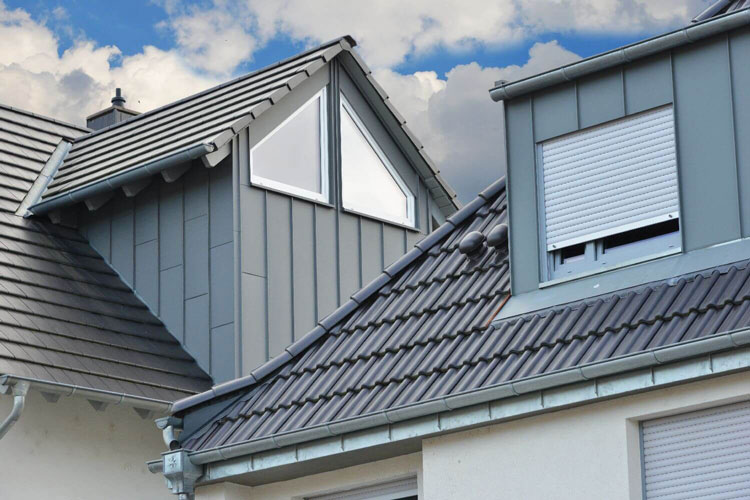 As it stands, most homeowners prefer to have a roof that will last, while also being cost-effective. A lot of research and product testing over the years – combined with experience in the field – has made a strong case for standing seam metal roofs, exposed fastener metal roofs and metal roof shingles. These are all roofing systems that offer residential dwelling durability, low maintenance costs and the energy efficiency that energy-conscious homeowners are looking for.
Metal roofs have been installed residentially and commercially across Europe for centuries, but the US has only recently shown a surge of interest in durable steel roofs. With homeowners becoming more aware of the concept of metal roofing on their homes, they're also learning the advantages of their installation. Let's take a look at some of the benefits.
Durability
Many of the high-end metal roof shingles offered today are warrantied to withstand class 4 impacts from hailstones. And the robust growth of the industry has meant that there are several manufacturers that offer residential designs, including steel shingles, metal faux-slate tiles, and standing seam panels. Metal roofs are durable, light and built to last, so why wouldn't they be the best choice?
Metal roofing systems are designed to last 40 – 70 years, but regardless of its material strength, an improperly installed metal roof may still leak, so it's important to find a roofing contractor that specializes in metal roof installation.
Cost Effectiveness
When it comes to cost, metal roofs are worth every penny. A standing seam roof is going to be more expensive than most any shingled roof because its installation is labor-intensive and requires skills that are much less common among roofers. But a professionally installed metal roof will last a lifetime and save energy costs. This initial investment can be incredibly worthwhile when you're trying to keep maintenance costs low and increase the future resale value of your home. With the wear and tear on a regular shingle roof that can continually drain your wallet, you may find that the cost of a new metal roof is more cost-effective over time.
Home Resale Value
Lastly, the value of your home will improve considerably with a metal roof. When selling your home, an attractive and durable metal roof will become a selling point rather than a sticking point. With merely the presence of a metal roof over your home, prospective buyers will take confidence in your home's ability to withstand the most brutal storms, and that's one less thing for them to worry about. Until then, you can just enjoy all the compliments that will undoubtedly come your way.
Take the time to do your research, and you could have the energy efficient, aesthetically pleasing roof you have always wanted! If you feel that a metal roof is in your future, contact Deschutes Roofing for a free consultation.