The road to flat roof selection can be a bumpy one. The process may seem simple, but it is surprisingly complicated. Considering that a low-slope roofing system does not drain quickly and is more prone to leakage, you have to put extra attention to every decision you have to make.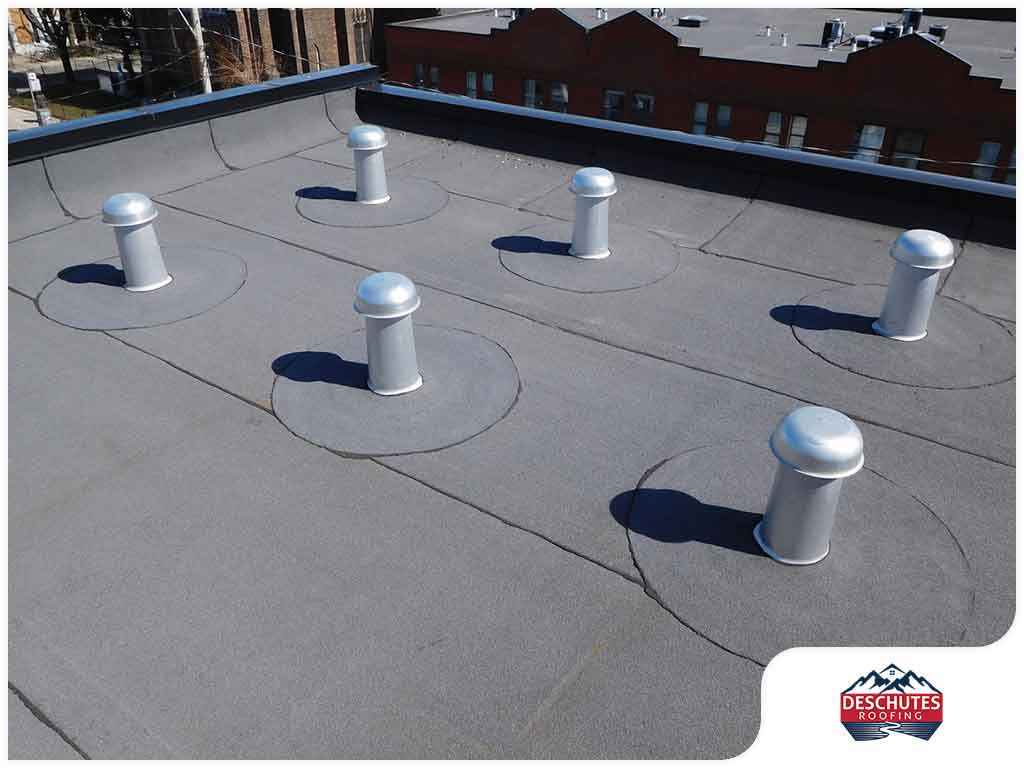 Today, Deschutes Roofing, the go-to roofer for commercial roof installation and snow dam removal, shares expert tips for choosing the right flat roof.
Understand All of Your Options
As with pitched roofing, flat roofing has an abundance of material options. Generally, there are two product categories: asphalt-based systems and single-ply systems.
The first group involves building up layers of hot or cold asphalt sandwiched by fiberglass or modified rolls. Gravel or asphalt-based granulated cap sheet accounts for the top-most portion. The installation is often messy because of all of the work necessary to apply the materials.
The second group represents thin layers of durable roof covering made of either synthetic rubber or synthetic polymer. The most popular options are EDPM, PVC, and TPO.
Think About Maintenance
Make sure that the design of your flat roof is maintainable. Otherwise, it would be difficult to carry out snow removal and any other activity related to the upkeep of your low-slope roofing system properly, efficiently, and safely.
Put a Premium on Protection
Superior roofing warranties will give more bang for your buck. Ask about covered components, conditions, and limitations, and coverage periods.
Scrutinize Your Prospective Roofer
When buying an asphalt-shingle roof, choosing a credentialed GAF roofer is the way to go. The same logic applies when replacing your flat roof. You should hire a contractor with a solid history of adhering to the regulations set by the Occupational Safety and Health Administration as well as verifiable expertise in your chosen material.
Leave your roof replacement to a versatile and reputable contractor like Deschutes Roofing. Call (541) 728-0004 to get your project started and get a free estimate!