Figuring out how to choose insulation for your attic can be overwhelming. Although all products work, you may experience analysis paralysis with the great number of options available. You will eventually choose one, but the problem is that an insulation installation project is not that forgiving. A wrong choice can produce disappointing results that would waste your money and even put your family's health in jeopardy.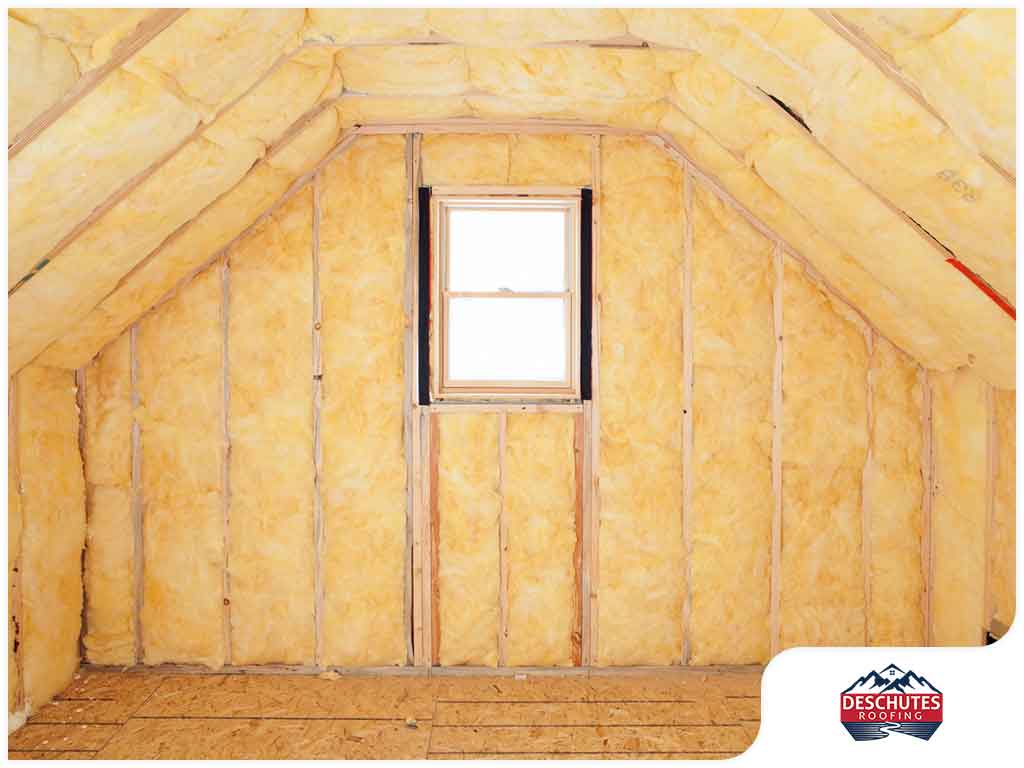 Deschutes Roofing, the local leader in insulation installation, roofs, and attic ventilation shares the criteria to remember when narrowing down your attic insulation options.
Types of Attic Insulation
Generally, there are two types of attic insulation: loose fill and batts. The former is blown into the areas that are to be insulated while the latter is packed in rolls and is installed as is.
Which one of the two makes more sense to use? It depends on the space between joists as well as the penetrations and obstructions present in the attic. Blown in insulation is perfect in an attic with awkward spaces. When there are fewer roadblocks to installation, batts can work wonders.
Attic Insulation Material
Any roofing professional would attest that the market has no shortage of insulation materials. The most popular options are cellulose, fiberglass, mineral wool, and cotton.
Each material has its own sets of advantages and disadvantages. Some of them have a history of causing skin and lung irritation while others demonstrate better resistance to insects and fire.
R-Value
When it comes to the capacity to resist heat transfer, attic insulation solutions are not equal. Some are inherently more efficient than others. Higher heat resistance means higher cost. Although the need for better insulation is greater in cold regions, any honest expert in roofing repairs would admit that the most expensive option is not the most sensible one.
Consult Deschutes Roofing for help on how to choose insulation that's right for you and to adequately insulate your attic without breaking the bank. We provide the two main types of attic insulation. Blown-in insulation and Batt Insulation. Call us at (541) 728-0004 to speak to an Insulation Contractor and get a free estimate!