Whether you've found a leak in your attic or you've noticed that the shingles in your roof have warped, finding the best roofing contractor is essential for your repairs. You are going to be putting your roof in the hands of someone else, and that means that you need to trust them. Finding the right roofing specialist is difficult when you have more than one to choose from because if you make the wrong choice and the work is subpar, it increases the risk of structural damage to your home.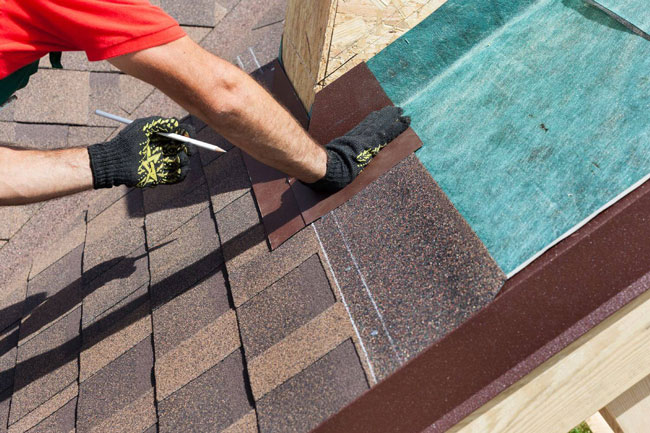 To help you find the top roofer for the repairs you need to make, we've put together a few tips for hiring the best roofing contractor for your home.
Choose someone who specializes in what you need. Some contractors concentrate on certain types of roofs, and you should always avoid contractors that claim to be able to do it all without proof to back that up. References or job photos on their website should suffice. You need to keep looking for a roofing contractor until you can find the one that specializes in your roofing repair needs.
Always compare your companies. It's great if you find a contractor that you hit it off with, but you shouldn't hire the first contractor that you find. You want to hire someone qualified to do the job, which means you should make the extra effort and compare contractors.
Take the time to check references of any contractors that you meet with because if you miss this step you may regret it later. Call at least three or four references, and if a company you meet cannot provide you with any, avoid it immediately.
When you can, go for a local roofing contractor. Local business owners are often more detailed with their work because they have their reputation to maintain, and if something goes wrong, you'll have no trouble finding them.
Choose a company that will assess your roof repairs for free. Move onto the next appointment if they want to charge. Free estimates are the norm in this industry so never pay for one.
Talk with friends and family. They may be able to give you recommendations on a roofing contractor that they trust.
Never hire an unlicensed contractor. Not only is it illegal in most states for them to work without a license, but it may also indicate past problems. Each state that requires a contractor's license will have an online resource to search for their proof of licensure.
Never hire a contractor who doesn't have liability insurance. Ask for proof. If they have it they'll be willing to provide it. Anyone working on your roof should be fully insured and, unless only the owners are working on your roof, they must provide worker's compensation insurance for their employees. If they are using subcontractors, they must provide, upon request, proof that the subcontractors have these insurances. Worker's comp is critical because if an injury or death occurs on your property, you'll be released of any liability.
Before you hire anyone, get everything agreed to in writing. Many states require a signed contract for any large jobs. All job costs should be as accurately estimated as possible and if there are any changes during the course of the job you need to approve them by signing a change order.
Hiring roofing contractors needs to be as straightforward as possible so that your repairs or roof replacement are done right the first time. Choose Deschutes Roofing if you're looking for the best roofing contractor to take care of all your roofing needs.