Finding local roofing contractors you can trust can seem like a daunting task. When it comes to something as costly as a roof replacement, we all want to know that we're getting the best people for the job.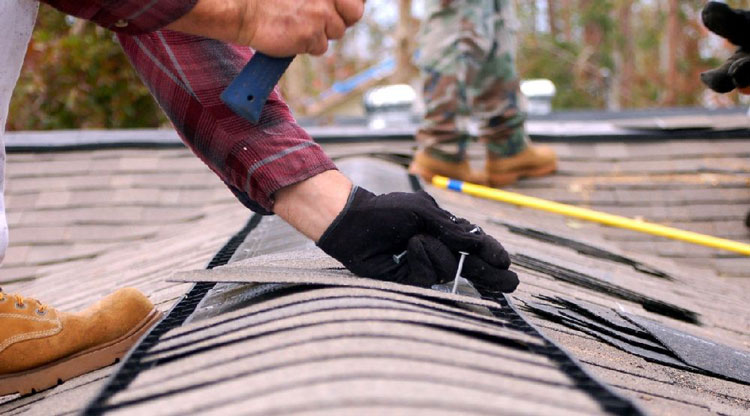 That's why it's best to choose reputable roofing contractors in your area. Here are some of the benefits of hiring local experienced roofing contractors.
1: They Love Their Community, Just Like You
There's a reason people buy local: they want to support the community in which they live. But rather than just buying local produce, why not also hire local people, too? The benefit of hiring a local contractor is that they have already been thoroughly vetted by the community in which they work. And by buying their services, you're making it more likely that they, in turn, will have money to spend on yours.
2: Rapid Response
Natural disasters can affect all our property, but especially roofs. When you've got damage to your roof, you need a residential roofing contractor who can respond quickly. A local contractor can be on site within a few hours to begin repairs and advise you on the possible costs.
3: Local Knowledge
With their years of experience, trusted roofing contractors usually have a pretty good idea of which roofs are suitable for their area. You might want to go for a particular kind of roof, but a professional will quickly be able to advise you whether you have made the right decision. The weather conditions in your area might mean that you need to make a different selection, so having somebody with expert local knowledge helps.
4: Knowledge Of Local Building Codes
When a roofing contractor completes work on your property, you want to know that they are fully aware of all the local building codes. Because the laws vary from state to state, it's essential to hire a contractor who knows how to operate safely and according to state rules. If local requirements aren't met, then you could end up with delays or have to pay out extra money.
5: Personal Service
More and more companies are trying to automate customer service with chatbots and FAQ pages. It's all to save time and costs. But local roofers are usually different. They pride themselves on providing personalized consulting services – something that you may not get with the big national brands.
6: Accountability
Most roofing contractors offer a workmanship warranty of 2 – 10 years. What happens when the out-of-state company you hired to replace your roof is no longer in town? By contracting a local roofer with ties to the community you ensure that if there are any warranty issues years from now they will be there to back up that warranty.
7: Lots Of Experience
Finally, local contractors often have years, if not decades, of experience behind them. Repairing a roof is no easy task. It requires an ability to adjust to the demands of the job on the fly. Experienced tradespeople are ideally positioned to deal with any of the challenges your roof presents. If you'd like to request a free roof replacement estimate call Deschutes Roofing & Insulation at (541) 241-5720