Flat roofs are common on commercial buildings because they cost less in the long term and can accommodate the HVAC equipment required for a large volume building. When it comes to finding commercial flat roofing contractors, it's important that you check out reviews and testimonials online, as well as ensure they have the correct training. Inspect their portfolio to verify they can handle the job scope required for your roof.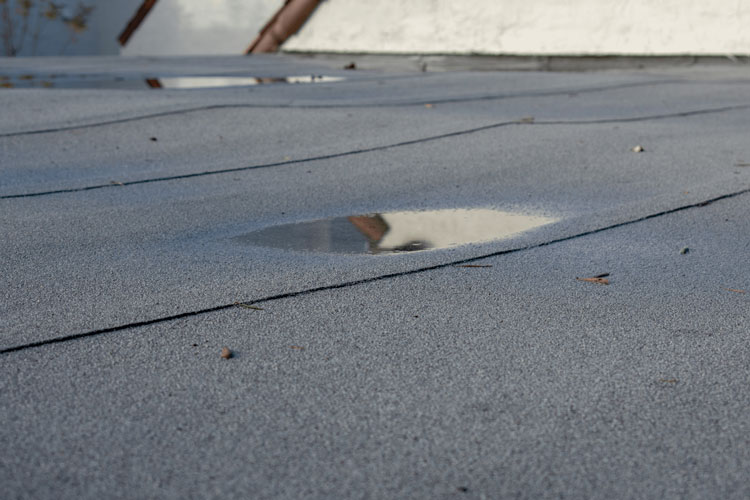 Wear and tear on flat roofs is inevitable due to the manner in which they are constructed. As rain does not drain the same way it would on a pitched roof, it's important that you have the correct precautions put into place to ensure that your roof does not leak or suffer from water pooling. With modern flat roofs, Thermoplastic Polyolefin (TPO) is an energy efficient and popular material because of its bright white surface. Ethylene Propylene Diene Monomer (EPDM) is a material commonly used by contractors that is a lot more hard-wearing and offers long-term protection, though its black surface makes it less popular and energy efficient.
Having a flat roof repaired may seem expensive, but with these top five drainage fixes that a contractor can do, it won't cost you the world and your roof will remain intact for longer:
1) Invest in a scupper
What is a scupper? A word that you may not be familiar with, a scupper is a clever drainage system that allows rainwater to drain through a parapet (perimeter wall) or drip edge, out over the ledge or down a specially designed spout. A simple solution, your contractor will ensure that it is up to standard. It is important to get these inspected every few months, as you don't want it to get blocked up with leaves or debris.
2) How about a gutter and downspout?
One of the most common ways to drain water on a flat roof, a gutter will collect rainwater and send it down a pipe into a drain. Even though this is an easy and popular fix, similarly to scuppers, it's important that you ensure they are well-maintained to prevent leaks or buildup of leaves.
3) Perhaps an internal drain is more appropriate for your roof
A useful fix for both residential and commercial buildings, an internal drain is positioned in the middle of the flat roof and will collect the rainwater, sending it directly down the drain. An internal (or inner) drain is designed to prevent blockage, by having a grate on top of it – resulting in fewer leaves and debris being collected with the water.
4) How about trying roof leveling compounds?
Helping to make your flat roof waterproof and eliminate pooling, your roofing contractors may use a roof leveling compound to even out the surface and fill in any 'low's spots on the roof. This should be used alongside the other fixes mentioned above as a way of assisting the water drainage.
5) Make sure that the roof is up to standard
As flat roofs are often seen as the cheaper option, it's clear that many may not be up to code or pitched properly. A way of ensuring your roof drains correctly is by having it re-pitched by qualified commercial flat roofing contractors.
Don't hesitate to call Deschutes Roofing at (541) 241-5720 for any
water pooling on flat roof or a free roof inspection.