Whether they're seamless gutters or the standard variant, installing new gutters in your home is always a worthy investment to make. After all, the gutters are one of the main reasons your roof isn't damaged by water, causing leaks around your home. As a homeowner who intends to conduct a gutter installation project, it's important that you know what your material options are.
In this article, Deschutes Roofing reveals the various gutter material options that can suit every budget.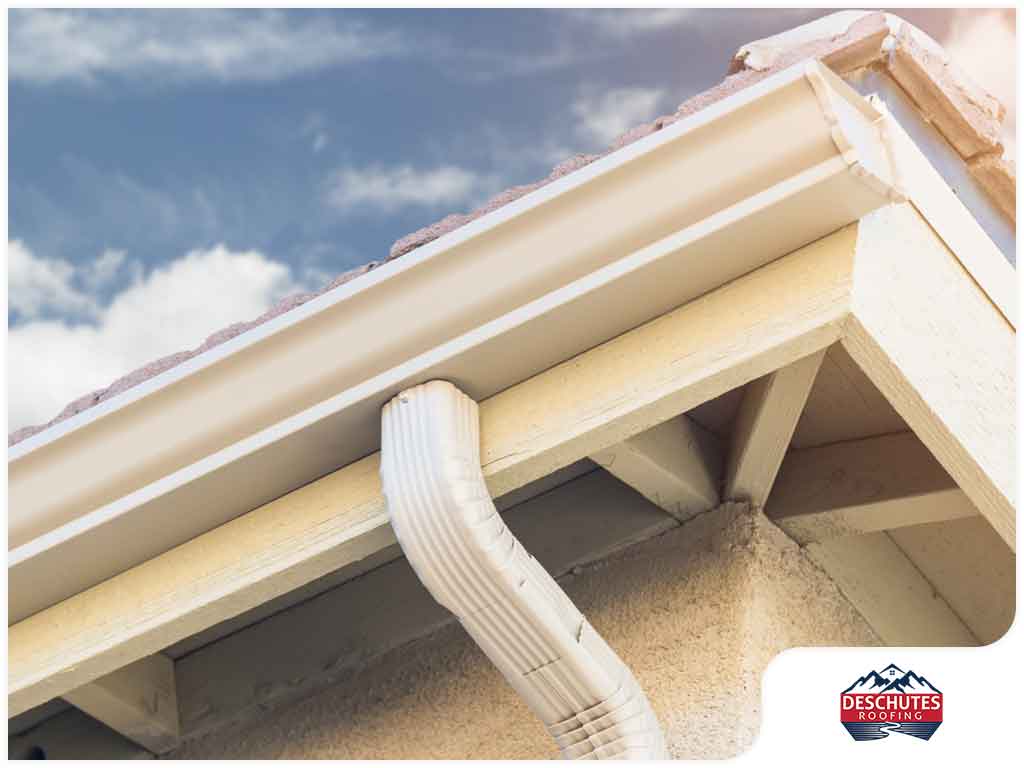 Aluminum
Aluminum is the most widely used material when it comes to gutter installation projects. This is because they're generally affordable, lightweight, rust resistant and can easily be installed by professionals and homeowners alike. The material itself and the installation combined is one of the less costly ones when it comes to gutter installation.
Seamless Aluminum
On the other hand, if you don't mind spending a few extra dollars, you can opt for the seamless aluminum variant, which is made at the job site itself. If you choose this option, your gutter installation expert will arrive in your home with a spool of flat aluminum and use a gutter forming machine to custom make the required gutter length, making the extra costs necessary.
Vinyl
Another affordable gutter material option, vinyl is also lightweight and can easily be installed but they also come with a few risks that can be costly to remediate. These include cracking in severe cold and color fading from UV sunlight. However, like Aluminum, the material cost and installation combined can be afforded by most homeowners, especially those on a budget.
Copper
Copper is an exceptionally beautiful material for gutter systems and is sought after due to their rust resistance and lack of need to paint. However, you need to keep in mind that this is also one of the pricier options in terms of material and labor price combined as they cannot be DIY'd by homeowners as the seams and joints must be welded by a professional. To install copper gutters in your home, simply turn to Deschutes Roofing, the pros in gutter installation and roofing repairs.
Zinc
If you don't mind spending a significant amount on your gutter replacement, then consider zinc gutters for your home. Despite being the most costly material option available, zinc gutters are worth the price due to their durability and long lifespan. Make sure to hire a professional to install it, however, like copper gutters, the seams and joints must be welded to be installed.
For assistance in installing new gutters in your home, simply turn to Deschutes Roofing. When it comes to roofing and seamless gutter installation services, we are the leading experts to approach. Give us a call at (541) 728-0004 or fill out our contact form to get a free estimate.